Get property footprint measurements. Skip the measuring.
Get an accurate picture of the outer measurements of your client's building, and get started on your quote before setting foot on the property.
Improvement Sketches are used by many industries, including Appraisers, Home Inspectors, and Foundation Repair companies.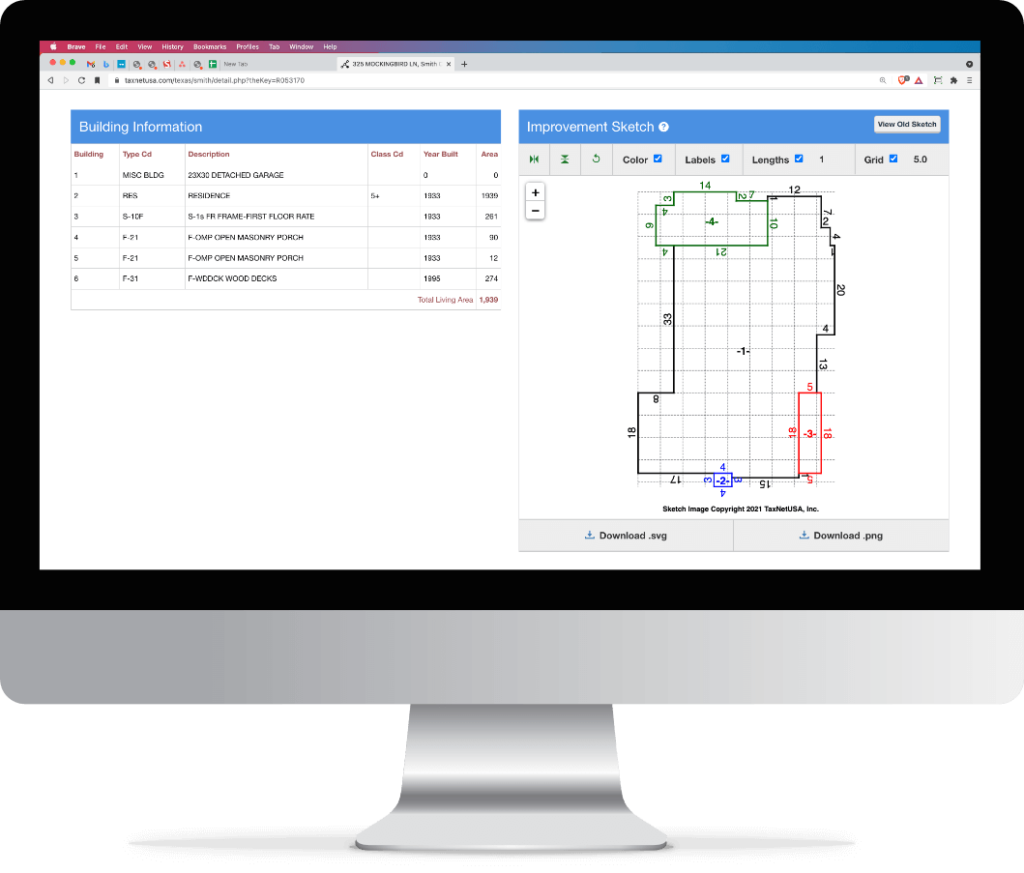 See how Improvement Sketches can work for you
---
Get detailed measurements, and customize your sketch to display exactly as you want.
Let's talk more about it.
When you need to inspect or quote a property, you want to be able to get the information you need – fast, up to date and organized.
Call us for pricing at 817-310-1077, or schedule a demo to see exactly how it can work for you.
Stay up to date.
---
Get notified about product updates and upcoming promotions.