Appraisal Sketch Software. Simple Floor Plan Sketch Software.
Get property footprint measurements. Without the measuring.
Unlike any property measurement software you've used before. Get an accurate sketch of any floor plan with a click.
View the outer measurements of your client's building, and get started on your quote before setting foot on the property.
Improvement Sketches are used by Appraisers, Home Inspectors, Real Estate Agents, Foundation Repair companies, and more.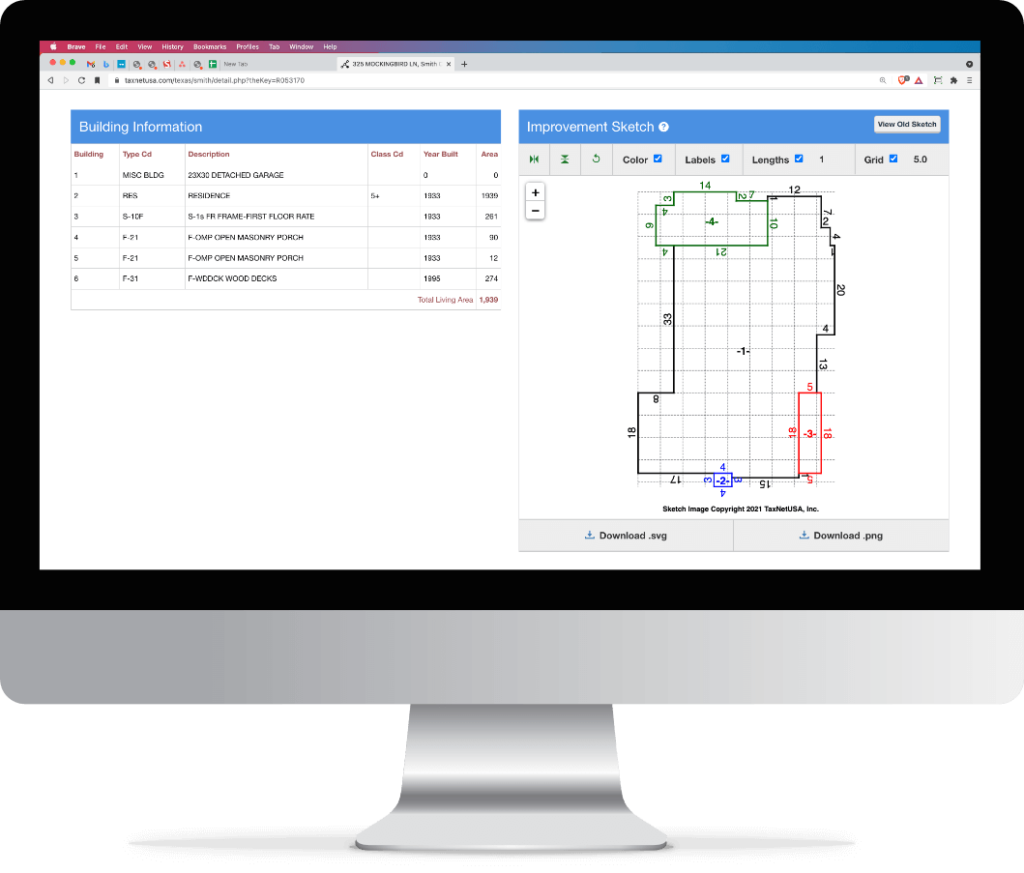 Improvement Sketches, also known as Property Footprints or Home Plan Sketches, include outer measurements of homes and commercial buildings in most counties throughout Texas and Florida.
Use our floor plan sketching program to get a leg up on the competition and show your prospective clients that you know your stuff.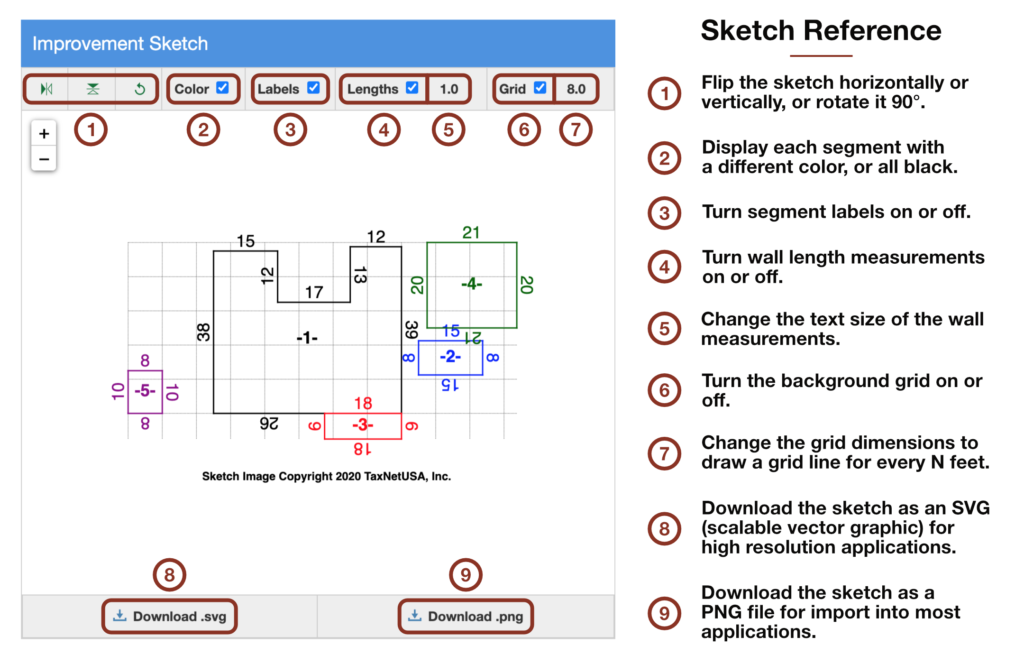 Floor Plan Measuring Software
See how our floor plan sketcher can work for you.
---
Get detailed measurements and customize your sketch to display exactly how you want.
Property sketches and research tools. Made for your business.
Learn more about how TaxNetPRO and other solutions can change the game for your business.
Get access to the best appraisal sketch software tool on the market. Improvement Sketches let you automatically generate floor sketches for any property throughout Texas.
Easily view house sketches online to make foundation inspections easier and faster than ever. Our property sketch software lets you provide 100% accurate foundation assessments.
Learn More About Our Real Estate Sketch Software
When you need to inspect or quote a property, you want to be able to get the information you need – fast, up to date, and organized.
Call us for pricing at 817-310-1077, or schedule a demo to see exactly how it can work for you.
Stay up to date.
---
Get notified about product updates and upcoming promotions.