Quick and easy equity appeals.
Finding the data you need to identify comps for your subject properties requires the right tool.
Quick Appeal is fast, up to date, and designed to help you build an equal and uniform protest that brings your client a reduction.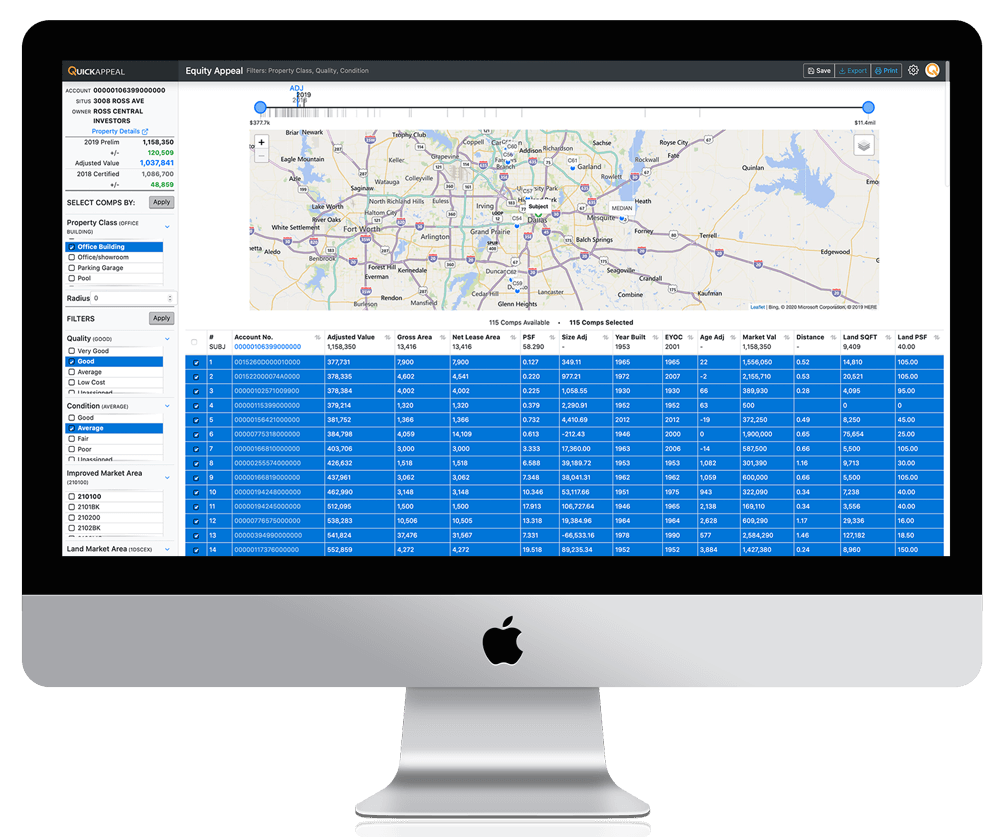 Protest, research, and marketing tools. Made for your business.
Learn more about how Quick Appeal, TaxNetPRO, and other solutions can change the game for your business.
Let's talk more about it.
You want to be able to get the information you need – fast, up to date and organized.
Call us for pricing at 817-310-1077, or schedule a demo to see exactly how it can work for you.
Stay up to date.
---
Get notified about product updates and upcoming promotions.