ROW professionals:
GIS and appraisal data to find ownership records and more.
Download lists of homeowners along your existing pipelines, and along proposed routes with TaxNetPRO.
Already using GIS software such as ESRI ArcGIS? Order a custom county parcel file with ownership data, and import into your system.
Easily find property owners along a route.
Draw out multiple pipeline route proposals to compare the impact on property owners.
Integrate GIS parcel and ownership data into your existing software system or database with custom bulk data.
Over 60 advanced search fields and world class GIS mapping tools are at your disposal.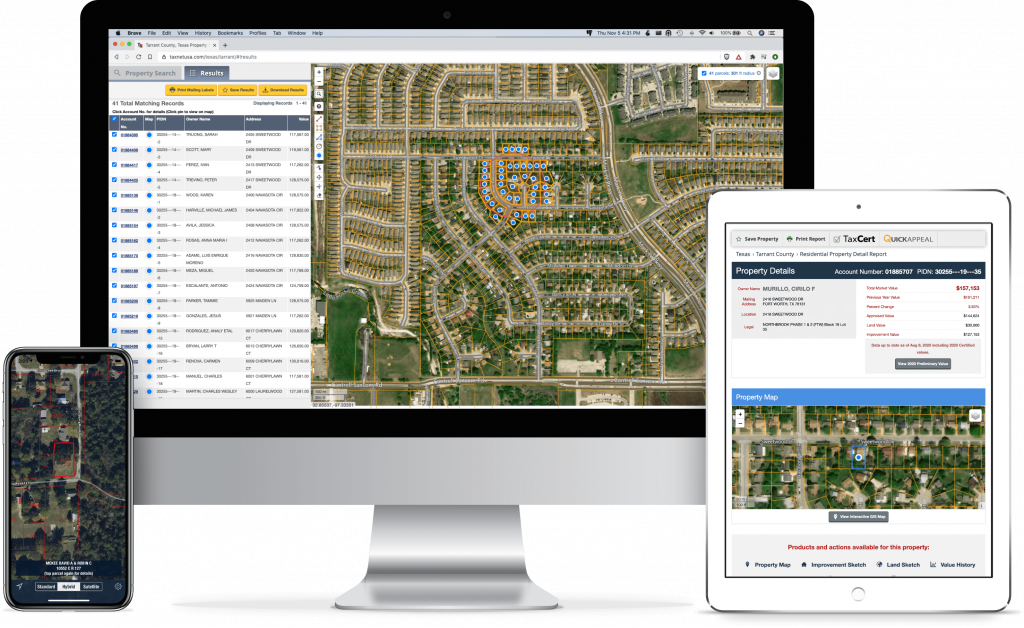 See how TaxNetPRO can streamline your research
---
Draw your route, download the owner list, and import into your database or mail merge software.
Let's talk more about it.
You want to be able to get the information you need – fast, up to date and organized.
Call us for pricing at 817-310-1077, or schedule a demo to see exactly how it can work for you.
Stay up to date.
---
Get notified about product updates and upcoming sales.