Mortgage companies:
Get accurate tax certificates in seconds – and so much more.
Automated tax certificates remove friction in certifying tax amounts owed before closing.
Use TaxNetPRO to verify home ownership and assets, and
estimate property taxes.
Our intuitive interface is your one-stop shop for accurate tax certificates from any jurisdiction.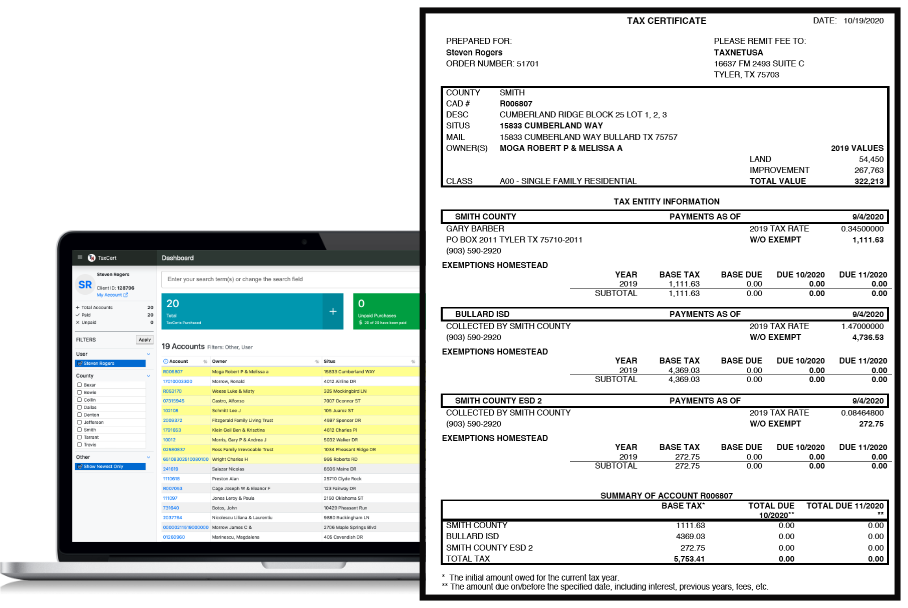 Tax Certs:
Automated, accurate, and up-to-date
---
See how to search for a property and purchase a tax certificate from our user-friendly dashboard.
Over 60 advanced search fields and world class GIS mapping tools are at your disposal. Target your direct mail campaigns to only the clients you want.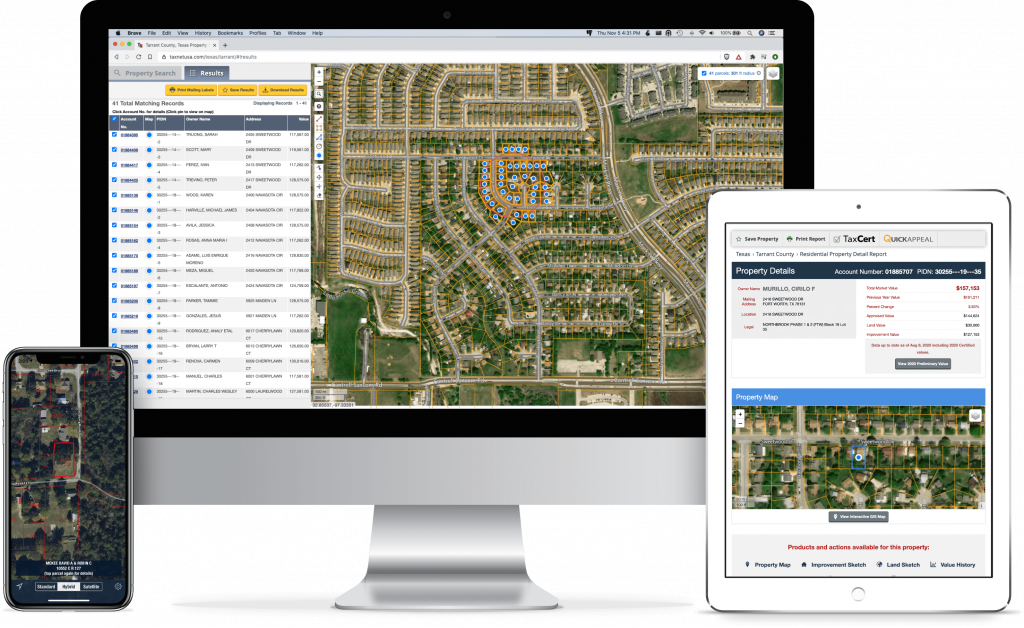 Let's talk more about it.
You want to be able to get the information you need – fast, up to date and organized.
Call us for pricing at 817-310-1077, or schedule a demo to see exactly how it can work for you.
Stay up to date.
---
Get notified about product updates and upcoming sales.