Advanced tools for real estate and property tax professionals.
TaxNetPRO is the ultimate property research and marketing solution for real estate and property tax professionals.
Members gain access to advanced search criteria, preliminary appraisal data and interactive GIS maps where available. And much more.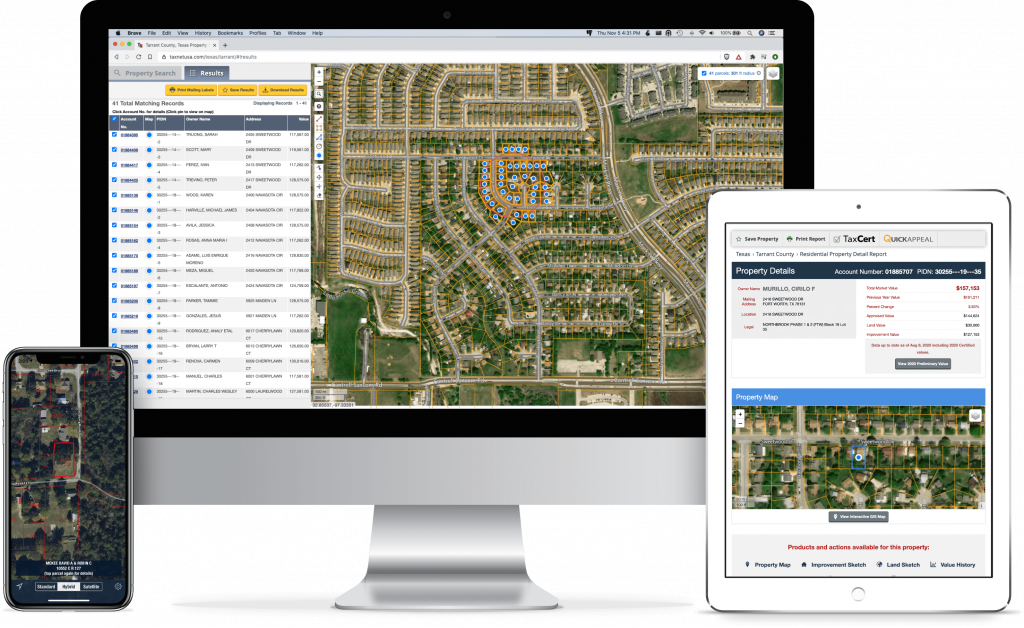 See how TaxNetPRO can streamline your work
---
Find residential and commercial real estate records; including retail, office, industrial & multifamily properties.
Property research and marketing tools. Made for your business.
Learn more about how TaxNetPRO and other solutions can change the game for your business.
Let's talk more about it.
As a real estate or property tax professional, you want to be able to get the information you need – fast, up to date and organized.
Call us for pricing at 817-310-1077, or schedule a demo to see exactly how it can work for you.
Stay up to date.
---
Get notified about product updates and upcoming promotions.