Appraisers:
Find dimensions and detailed information before you set foot on the property.
Improvement Sketches give you an excellent starting point for creating a quote, and a great finishing touch for your final client report.
With TaxNetPRO, create lists of appraisal comparables, and use our direct mail marketing tools to grow your brand.
See how Improvement Sketches can work for you
---
Get detailed measurements, and customize your sketch to display exactly as you want.
Over 60 advanced search fields and world class GIS mapping tools are at your disposal. Target your direct mail campaigns to only the clients you want.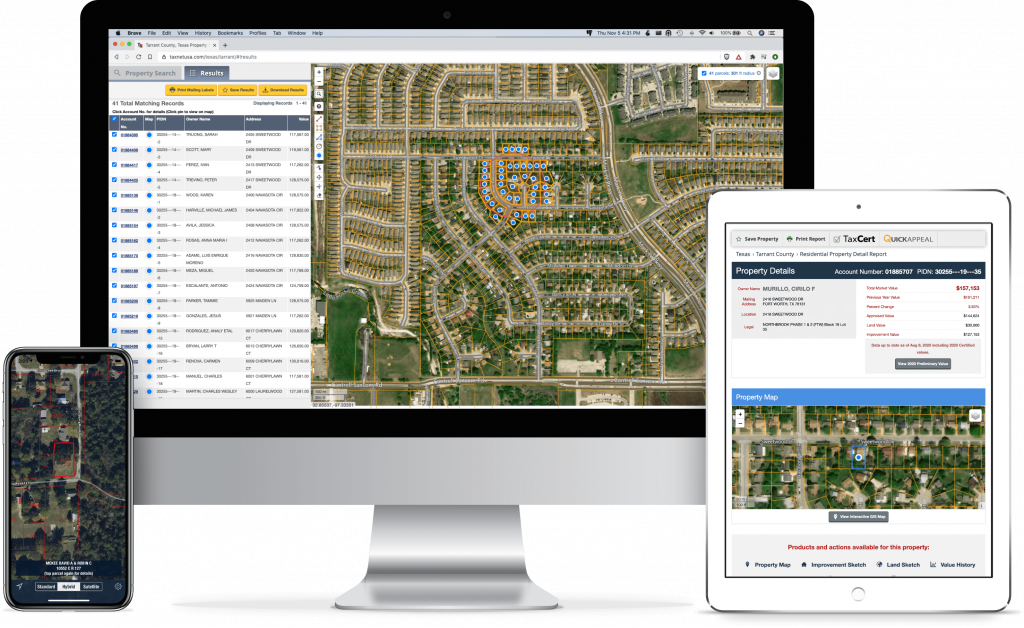 Let's talk more about it.
You want to be able to get the information you need – fast, up to date and organized.
Call us for pricing at 817-310-1077, or schedule a demo to see exactly how it can work for you.
Stay up to date.
---
Get notified about product updates and upcoming sales.